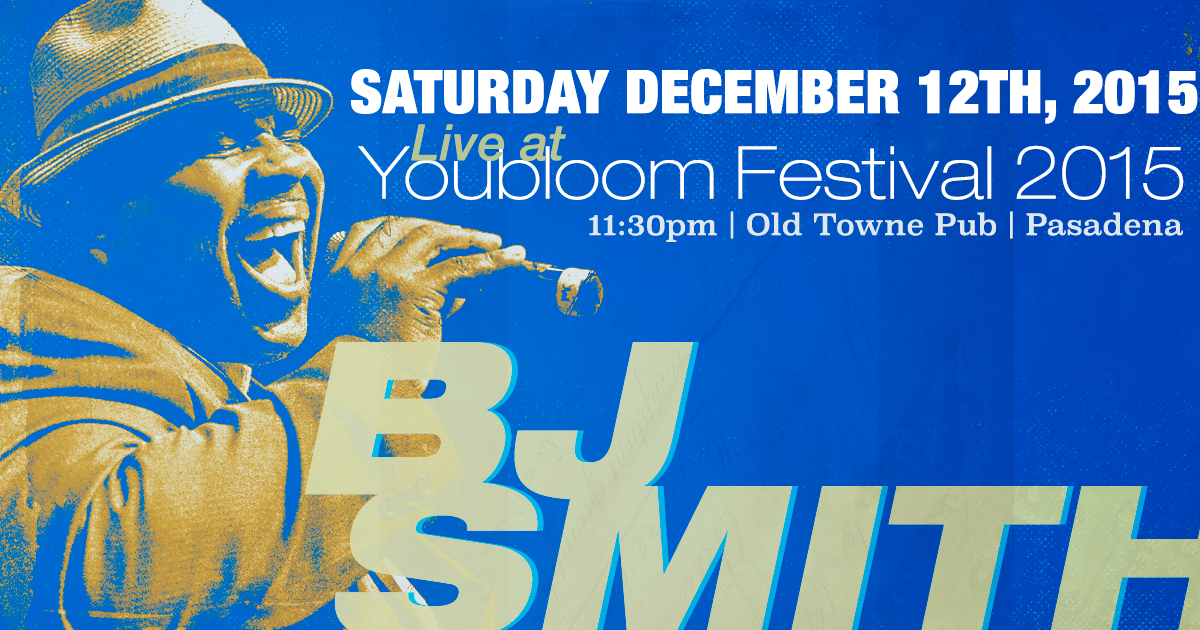 Youbloom is a growing global community of musicians, fans, and industry professionals facilitating there passion towards music where they can learn, connect, and play. Youbloom believes in the immense possibility of everyone finding there voice and expressing it in a world where more and more Artists are able to sustain themselves in doing what they love!
This week, 50 of the top Indy Artists & Bands from around the globe perform at 5 separate Venues throughout LA,
For the Youbloom LA 2015 Festival!
I'll be at the "Old Towne Pub" in Pasadena, Saturday night, and you don't want to miss it!
BJS~
#rnb #soul #music #indieartist #singersongwriter @youbloom #indiemusic
#bjsmithmusicofficial #bjsmithmusic #bjsmith #losangeles #losangelescounty #orangecounty #riversidecounty #corona #realtalk
And don't forget, you can get hard copies of Real Life Issues now at my website, bjsmithmusic.com, by following this link here, REAL LIFE ISSUES DIGIPAK. If you do, I want to thank you so much for your support.
Listen to samples from Real Life Issues here
Nothing Come Between Us

BJ Smith

1:21

"Want Me For Me"

BJ Smith

1:21

"Tip Of My Tongue"

BJ Smith

1:21

"Angie"

BJ Smith

1:21

"Set It On Fire"

BJ Smith

1:21

"Settle Down"

BJ Smith

1:21

"Time To Cry"

BJ Smith

1:18

"If There Is Love - Acoustic"

BJ Smith

1:21

"The Otherside"

BJ Smith

1:21

"Sorry"

BJ Smith

1:21

"If There Is Love"

BJ Smith

1:21